"The Strength Of The Team Is Each Individual Member.
The Strength Of Each Member Is The Team"
- Phil Jackson
Besides this Core team of Experts, our team includes a large pool of additional consultants from different disciplines in different areas of health and development from across the different states in India.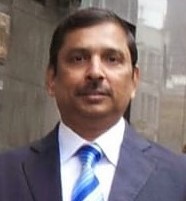 Tropical Infectious Diseases & Public Health Expert
Senior Technical Advisor & Team Lead
Around 28 years of experience in Public health and disease control. Earlier, he has served as the Director and Senior Management for Futures Group and other organizations. Extensive experience of working with varied Public Health programs of Government of India, UN agencies & International organizations. Exemplary Leadership and Team building capabilities.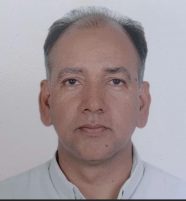 Information Technology Specialist
Director
Information Technology Specialist responsible for conceptualizing, designing and implementing M&E/IT/MIS setup and process improvement Projects,  primarily in Health. Designed e-learning packages. Vast experience across donors and stakeholders.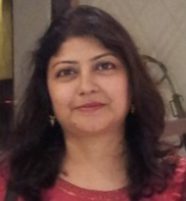 Health communication & Wellness Expert
Director
Health Communication & Documentation Expert with about 18 years of experience in India and Thailand. Multiple UN and donor agency experiences. Also, a doctorate in Alternative Medicine. As a  Wellness Expert, she has been promoting the concept of mind and body connection through physical and mental wellness programs.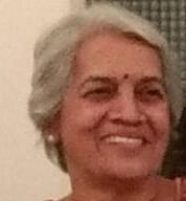 Senior Microbiologist & Laboratory Medicine Expert
Prof. Gogate is a Microbiologist and Health Administrator with over 35 years of experience. Has been a Faculty in Microbiology and the Project Director of Mumbai AIDS Control Society. Worked with UNAIDS/WHO/Futures Group and other international organizations. Has been involved in different research work and publications of ICMR, WHO, CDC and UCSF. 
General Physician & Health Management Expert.
Regional Manager, Maharashtra
A clinician and Public Health manager with over 35 years of experience.  Ex Deputy Director in Mumbai AIDS Control Society, also, National ART Consultant for WHO, UNICEF and Regional Manager for Futures Group. Been a Corona warrior, in the frontline, managing cases during the pandemic.
Epidemiologist & Public Health Expert
20 years of experience in various health program of Government of India. Been the Program Manager with Gates Ventures and a Senior faculty and Local Review Board Member at Health and Human Rights, SIT-World Learning India/School for International Training. Independent Evaluation of National Leprosy Eradication Programme.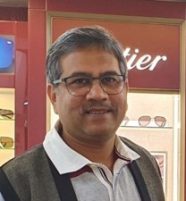 Senior Advisor, Public Health & Health Systems
Senior public health professional with 30 years in health systems and public health medicine. Experience of academics and research, especially with ICMR. Been a faculty for Public Health  Fellowship Program (CDC/SHARE India), WHO consultant in Timor-Leste. Experience of working in Asia, Africa, US and Europe and Latin America.  Extensive expereince in HIV, TB, other Infectious and Non communcable diseases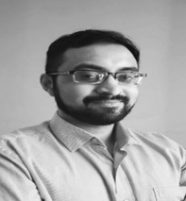 Technology and Program Design Expert, Toronto, Canada
CEO of Anooka, Chronic bone and joint condition management company in Canada. 12+ years in healthcare industry. 5 patents in kidney disease space. 6 FDA cleared products launched. 2 Population health apps launched.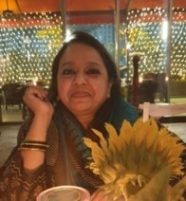 Media Advocacy, Strategy & Program Coordination &  Community Engagement
Over 27 years of experience, in media, health and social development. Extensive experience in communication and advocacy strategies addressing vulnerable populations Designed content including audio/visual materials for innovative media Training across India and countries in West Africa. Worked with IAVI, Futures Group, Empower School of Health, ILO, UNDP etc. Produced documentaries and other audio-visual advocacy clips with CNBC-TV18 and other organisations.
General Physician & Public Health expert
Regional Manager, Uttar Pradesh
Medical professional actively involved in Healthcare industry with over 18 years of extensive experience in Project Management and Technical Assistance, and liaison with Government and external agencies. Been a Team Leader in Technical support in Maternal Health, Newborn/Child health, TB, and HIV/AIDS.  Actively involved in teleconsultation of Covid 19 patients and counselling of families in post recovery and rehabilitation.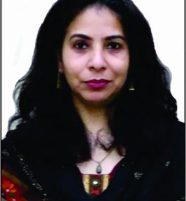 Social development, Training and Counselling Expert
A multi skilled and result oriented professional with 25 years of experience in the field of Public health and social development. Her core competencies include –health care operations, stakeholders engagement, training curriculum and content development, capacity building and counselling training. She has been with Futures Group and Abraaj Group as National Training Coordinator for nurses and community workers. She has worked as a Medical social workers in tertiary hospitals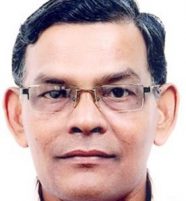 Entomologist & Senior Advisor
Dr Dasgupta is an Entomologist with over 35 years of working on malaria and other vector borne diseases (VBDs) [Kala-azar, Lymphatic Filariasis, Dengue, Chikungunya, Japanese Encephalitis], health & community systems at national and state levels. Comprehensive experience on capacity building/strengthening, disease surveillance, vector surveillance, monitoring and evaluation (M&E). Expertise in analyzing evidence for informed policy decisions on vector borne diseases. Author/co-author of publications in journals/books/various conferences/consultations. Published various papers/presentations in national and international journals. Superannuated as Joint Director National Vector Borne Disease Control Programme (NVBDCP), Ministry of Health & Family Welfare, Government of India, New Delhi.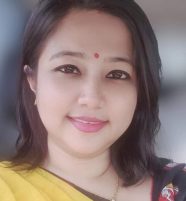 Child Rights, Social Protection and Livelihood
Regional Manager, Assam
As Ex Member of Assam State Commission for Protection of Child Rights, she has been actively involved in the entire ecosystem of rights of children. Has been working for women empowerment and livelihood and conservation and preservation of 'KHADI' and encouraged woman entrepreneur to work on Khadi.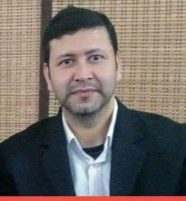 Data Analyst and M&E Expert
Worked majorly on monitoring and evaluation, child health and mortality, education and fertility, and social and regional inequality in health. Been a researcher with the University of Economics and Business, Wittgenstein Centre for Demography and Global Human Capital, Vienna, and International Institute for Applied Systems Analysis (IIASA), Austria. 
Public Health Nursing Specialist
A Public Health Nursing professional with about 18 years of varied experience as a clinical nurse and Superintendent, Nursing tutor in different nursing institutions, and a Public Health manager for a large scale Global Fund Nurses training project. Experienced in developing and delivering nursing training content.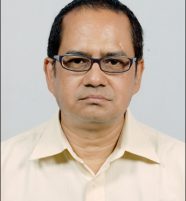 Nutrition & Dietetics Expert.
Regional Manager, Odisha
Dietetics and nutrition expert. Combines nutrition with good health and wellbeing. Well versed in training of Hotel management staff on Health and nutrition. Been associated with Immunity boosting food, super-foods and dietary requirement for people with special needs  Visiting faculty at the School of Hotel Management  S'O'A Deemed to be University and besides Food Safety. Helps the students in developing menu for special and challenged children to overcome the Nutritional Gap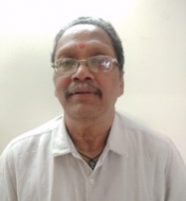 Advisor – IT and Program Management
About 30 years of experience in different organisations and hospitals for IT enabled programs and solutions. Networking and liaising with Technology partners at global level for adopting innovations in health care.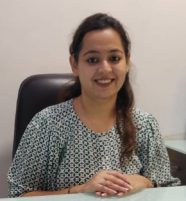 Finance and Administration Executive
A commerce graduate and Masters in Finance, she has more than 10years of experience in finance, accounting and administration.  She has good knowledge in areas of Internal Audit and Taxation, and general office administration. Earlier, she has been a finance consultant for Jhpiego, Futures Group, Business Suvidha etc. and has been associated with large scale projects of Global Fund Rd 9, and other projects of USAID and Govt. of India. 
General Physician and Preventive Health Expert. HIV/Infectious Disease 
With about 20 years as a Physican, experienced in HIV care and other infectious Diseases.  Fellowship in HIV Medicine and Observer ship in Univ of Illinois, Chicago. Focus on Preventive health care and been conducting preventive health camps for several years.
She has received multiple awards during her long professional career.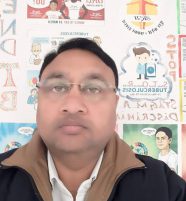 Community Health & Social Development Expert
Been working in the health care sector for past 20 years in  different  capacity for prevention and care  across several states.  Worked with well-known organisation such as PSI(India), UNICEF, USAID Supported Programmes, SIFPSA / Polio eradication program.  Been Team Leader  for Technical Support Unit -NACO in Uttarakhand State, with Futures Group / Palladium / FHI -360 and PHFI. Actively involved in activities for the COVID19 pandemic. Awarded by Indian Red Cross Society (IRCS) "CORONA WARRIOR"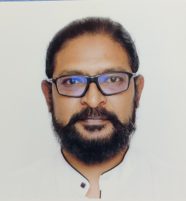 Advisor, Harm Reduction & HIV prevention, Bangkok
An IDU/HIV Harm Reduction expert. Has extensively worked in the field of HIV and the Injecting Drug Use (IDU) community. Active member and community representative of the Asia Pacific Regional Community Networks (APRCN Partnership Forum) and the Indian Harm reduction network. Has researched and documented various aspects of  substance abuse and injecting drug use and studied the vulnerabilities and risks of high risk population groups.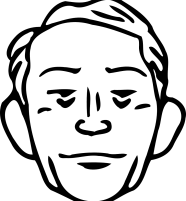 Data analysis & IT Expert
IT professional with over 20 years of experience, working with different organisations and companies in India, the United Kingdom and the South East Asia region. Has extensively worked in Software product & Product management and has implemented large scale projects. In-depth knowledge of all types of Telecommunication Revenue and Telecommunication Business Process Flow across all the departments including Revenue Chain & Telecomm Financial Accounting System, Operational Chain and Customer Life Cycle Management. Developed MIS and e-learning packages for the Health care industry.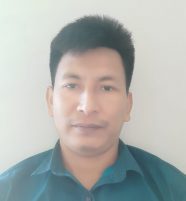 General Physician &  Advisor, Public Health management 
Clinician and Public Health manager with over 12 years of experience with different organisations. involved in Lab – Ethics Committee Permission Process, Clinical trial site selection, Initiation, Monitoring, Close out & Data Analysis. Associated with the Global Fund Rd 9 malaria program (IMCP2) for Tripura. Technical Assistance (TA) of Deworm the World Initiative towards the implementation of the Anganwadi and School based deworming program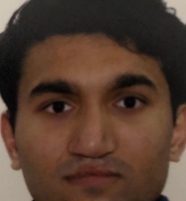 Program Assistant
 Social Development Sector professional with good experience of working at the community level and coordination of field level activities. Good communication and writing skills.